Adam Kosan
Manager of Grants and Partnerships, Special Projects Editor
Adam writes grant applications, manages grants, oversees partnerships and collaborations, and edits special projects.
Alek Abate
Teaching Assistant
Alek Abate is an educator, activist, and writer. He received his BA in Philosophy from Dartmouth College in 2017. Since then, he has worked as an outreach coordinator for various non-profits and also taught middle school English as part of Teach For America. He currently works as an assistant at Richman Law & Policy, a social impact law firm that works to advocate for environmental, animal, and social justice causes. In his spare time, Alek writes and workshops screenplays and short fiction and studies narrative in all its forms.
Alyssa Sylva
Teaching Assistant
Alyssa Sylva is a professional secondary teacher who is thrilled to partner with Poetry in America as a teaching assistant. She graduated from Sterling College with degrees in English and Mass Communications, and completed her master's in Literature at Kansas State University. She teaches high school courses in American Literature, British Literature, Theatre, and has taught undergraduates in Expository Writing and literature. Prior to teaching with Poetry in America, Alyssa completed all of the PiA courses for graduate credit. She has been a state Teacher of the Year semifinalist and a Yale Educator, and her professional interests include writing instruction and assessment, early American literature, and modern American drama.
Caitlin Ballotta Rajagopalan
Director of Education and Strategy
Caitlin Ballotta Rajagopalan oversees Poetry in America's education portfolio, which encompasses numerous programs on offer at Arizona State University and Harvard University; K-12 initiatives related to the Poetry in America television series; and collaborations with nonprofit, public, and private sector partners.
Caitlin has been with Poetry in America since 2014, serving in such capacities as instructional designer, curriculum developer, media producer, and project and program manager.  Her first major project involved leading the design, build, and administration of the Massive Open Online Course Poetry in AmericaX: Modernism at HarvardX.  In 2019, Caitlin led the design and implementation of the Poetry in America for High Schools Program (featured in the New York Times) at the Harvard Extension School; she subsequently oversaw the program's mid-pandemic transfer to its new home at ASU, where it has seen major growth. Caitlin has also worked as an associate producer for the Poetry in America public television series, and she co-designed and co-taught the graduate practicum Teaching the Humanities with New Media at Harvard with Poetry in America founder and director Elisa New.  Caitlin has a degree in English from Harvard University and a Master of Public Administration from the University of Pennsylvania.
Camille Jacobson
Teaching Assistant
Camille Jacobson is an MFA candidate in fiction at Columbia University. She received her BA from Harvard University in 2018, where her research interests focused on twentieth-century poetry and culminated in a thesis that considered the poetry of Elizabeth Bishop and the semiotics of nostalgia as elaborated by the theorist Svetlana Boym. Her fiction and criticism have appeared in Catapult, Ploughshares, The Missouri Review, The Atticus Review, and elsewhere.
Cathleen O'Connell
Producer, Television Series
Cathleen O'Connell is a documentary producer whose broadcast credits include non-fiction programming for PBS, Animal Planet, The History Channel and Discovery Channel. Her independent films shine a light on lesser known but important facets of American culture — stories found when you exit the interstate and pull onto the blue highways and back roads. She credits Nancy Drew for her plucky tenacity and unapologetic curiosity.
Cathy Nicastro
Teaching Assistant
Cathy Nicastro spent the first twelve years of her career in education working in early childhood classrooms, and the last twenty as a secondary high school English teacher. She earned her undergraduate degree at UMASS-Amherst and her M.Ed. in Curriculum and Instruction through Integrating the Arts at Lesley. . A lifelong reader and lover of poetry, Cathy jumped at the chance to T.A. for them when offered in the fall of 2021, and has enjoyed doing so ever since. In addition to working for Poetry in America, Cathy works part time as a tour guide at Louisa May Alcott's, Orchard House, and rooting for the Red Sox. 
Donald (Field) Brown
Teaching Assistant
Donald (Field) Brown is a PhD student at Harvard University. He graduated from Mississippi State (B.A., 2014) with degrees in English and Philosophy, and went to get a masters from the University of Oxford (2016) as a Rhodes Scholar. His research considers how the history of contemporary African American literature has been shaped by the Cold War. His publications include reviews and scholarly essays; scholarship on Richard Wright, Ralph Ellison, James Baldwin, and Ta-Nehisi Coates; and nonfiction essays on Mississippi politics, the state of public libraries, and the American expatriate experience in Paris. The first poem Field memorized was "Nothing Gold Can Stay" by Robert Frost–and he can still quote it from memory to this day! Field loves teaching poetry and is looking forward to working with you all this semester.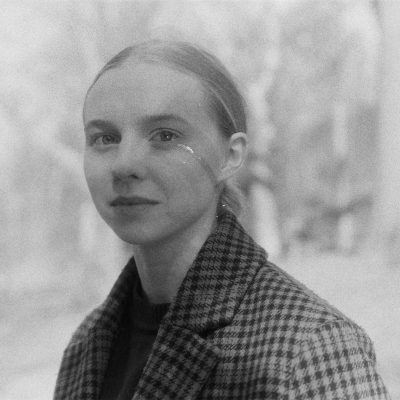 Elinor Hitt
Teaching Assistant
Elinor Hitt is a PhD student in English literature at Harvard University. Before graduate school, Elinor was a professional dancer with the Pennsylvania Ballet and the Suzanne Farrell Ballet. During her performance career, Elinor began studying at Columbia University, completing her undergraduate degree in 2019. Elinor then worked as an editorial intern at The Paris Review. Now, she reviews submissions in fiction and poetry for their print edition and contributes her own writing to their online publication, The Paris Review Daily. This is her second year at Harvard and with Poetry in America.