Aaron Ziegler
Teaching Assistant
Aaron is a secondary school educator in California. A former Poetry in America student, he is pretty much interested in all American poetry, and he very much enjoys assisting students in enjoying poetry too. He agrees with Robert Frost, who said: "Poetry is when an emotion has found its thought and the thought has found words."
Adam Kosan
Manager of Grants and Partnerships, Special Projects Editor
Adam writes grant applications, manages grants, oversees partnerships and collaborations, and edits special projects.
Alek Abate
Teaching Assistant
Alek Abate is an educator, activist, and writer. He received his BA in Philosophy from Dartmouth College in 2017. Since then, he has worked as an outreach coordinator for various non-profits and also taught middle school English as part of Teach For America. He currently works as an assistant at Richman Law & Policy, a social impact law firm that works to advocate for environmental, animal, and social justice causes. In his spare time, Alek writes and workshops screenplays and short fiction and studies narrative in all its forms.
Alyson Esther del Pino
Coordinator of Education Programs
As well as Coordinator of Educational Programs, Alyson Esther del Pino (they/them) is a visual artist living and working in Miami, Florida. They hold a BA in English as well as an MA in Material Texts and Digital Humanities from the University of Pennsylvania.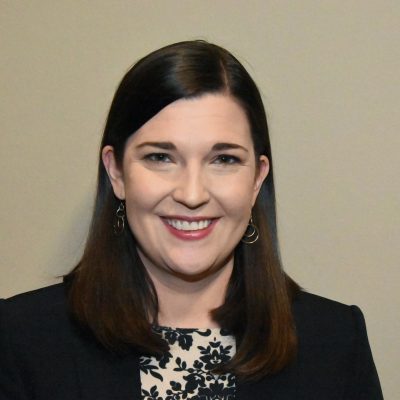 Alyssa Sylva
Teaching Assistant
Alyssa Sylva is a professional secondary teacher who is thrilled to partner with Poetry in America as a teaching assistant. She graduated from Sterling College with degrees in English and Mass Communications, and completed her master's in Literature at Kansas State University. She teaches high school courses in American Literature, British Literature, Theatre, and has taught undergraduates in Expository Writing and literature. Prior to teaching with Poetry in America, Alyssa completed all of the PiA courses for graduate credit. She has been a state Teacher of the Year semifinalist and a Yale Educator, and her professional interests include writing instruction and assessment, early American literature, and modern American drama.
Caitlin Ballotta Rajagopalan
Educational Programs, Content Development
Caitlin is the Director of Education and Strategy for Verse Video Education | Poetry in America. Having grown up watching her mother, a high school teacher, find creative ways to incorporate technology into her lessons–even in the days before computers were classroom staples–Caitlin has been a believer in technology's power to enhance learning for as long as she can remember.  Her desire to make high-quality educational materials accessible to teachers and students everywhere brought her to the Poetry in America team in 2014. Caitlin is a graduate of Harvard College, where she studied English and American literature with particular emphases on poetry and Renaissance drama.

Camille Jacobson
Teaching Assistant
Camille Jacobson is an MFA candidate in fiction at Columbia University. She received her BA from Harvard University in 2018, where her research interests focused on twentieth-century poetry and culminated in a thesis that considered the poetry of Elizabeth Bishop and the semiotics of nostalgia as elaborated by the theorist Svetlana Boym. Her fiction and criticism have appeared in Catapult, Ploughshares, The Missouri Review, The Atticus Review, and elsewhere.
Cathleen O'Connell
Producer, Television Series
Cathleen O'Connell is a documentary producer whose broadcast credits include non-fiction programming for PBS, Animal Planet, The History Channel and Discovery Channel. Her independent films shine a light on lesser known but important facets of American culture — stories found when you exit the interstate and pull onto the blue highways and back roads. She credits Nancy Drew for her plucky tenacity and unapologetic curiosity.
Donald (Field) Brown
Teaching Assistant
Donald (Field) Brown is a PhD student at Harvard University. He graduated from Mississippi State (B.A., 2014) with degrees in English and Philosophy, and went to get a masters from the University of Oxford (2016) as a Rhodes Scholar. His research considers how the history of contemporary African American literature has been shaped by the Cold War. His publications include reviews and scholarly essays; scholarship on Richard Wright, Ralph Ellison, James Baldwin, and Ta-Nehisi Coates; and nonfiction essays on Mississippi politics, the state of public libraries, and the American expatriate experience in Paris. The first poem Field memorized was "Nothing Gold Can Stay" by Robert Frost–and he can still quote it from memory to this day! Field loves teaching poetry and is looking forward to working with you all this semester.