Shirt
Elisa New brings Robert Pinsky's poem to New York Fashion Week, where she meets up with designer Johnson Hartig, stylist Betty Halbreich, shoe designer Stuart Weitzman, and students from the New School.
Interested in learning more? Poetry in America offers a wide range of courses, all dedicated to bringing poetry into classrooms and living rooms around the world.
Read the Poem
Shirt
The back, the yoke, the yardage. Lapped seams,
The nearly invisible stitches along the collar
Turned in a sweatshop by Koreans or Malaysians
Gossiping over tea and noodles on their break
Or talking money or politics while one fitted
This armpiece with its overseam to the band
[…]
"Shirt" from SELECTED POEMS by Robert Pinsky. Copyright © 2011 by Robert Pinsky.
Used by permission of Farrar, Straus and Giroux.
Read the full poem
Episode Gallery
Child laborer in South Carolina cotton mill, 1908. Courtesy of the Library of Congress
1 / 5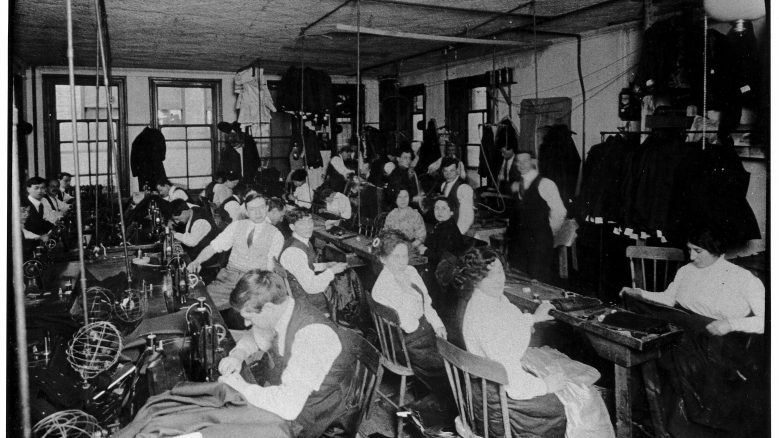 Rows of garment workers (circa 1910). Courtesy of the Kheel Center, Cornell University
2 / 5
3 / 5
4 / 5
Mourners picket after the Triangle Fire (1911). Courtesy of the Kheel Center, Cornell University
5 / 5